Burn Fat + Build Muscle
Sign up for 12 or more HYPOXI sessions in June and receive resistance bands and a free instruction class. Get started with a free trial today!
Free Resistance Bands
Easy to use at home or on vacation, resistance bands help you build muscle in all the right places.
This special offer includes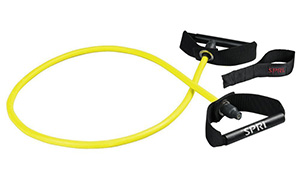 two different levels of resistance bands and a handy door anchor providing even more ways to build muscle.
Free Instruction Class
That's right. Many of our HYPOXI Coaches are also Certified Personal Trainers. Buy 12 or more HYPOXI sessions in June for your FREE access to an in-studio resistance bands exercise class.
Hurry! Expires June 30, 2017. Terms and conditions apply.
TERMS & CONDITIONS
Valid on purchases of 12 HYPOXI sessions or more during June 2017.
Existing HYPOXI customers may purchase resistance bands and class access for a non-refundable fee of $30.
Class attendance requires reservation by phone or in person.
Class schedules shall be posted in HYPOXI studios and are subject to change.
Terms and conditions are subject to change.